China CCC New Catalog released on April 28, 2020
On April 28, 2020, China CNCA published the 2020 version of the CCC Catalog and the detailed classification criteria.
Official link is here.
http://gkml.samr.gov.cn/nsjg/rzjgs/202004/t20200428_314776.html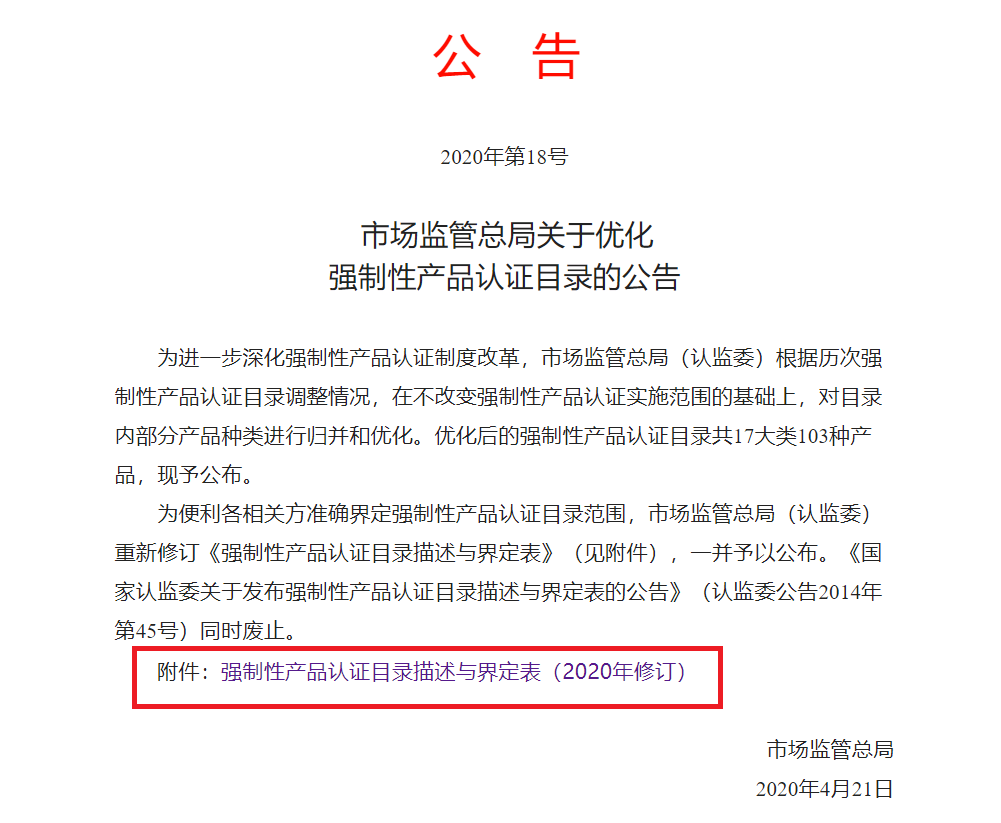 As shown above, after the second paragraph there is a link to download the new CCC catalog in PDF format. This is the latest 2020 version of the CCC catalog and the detailed determination criteria.
There are quite some changes in this version. As an example, to determine whether a Type 0911 server falls into the CCC scope or not, the old criteria was the 1300W rated power and now the new rule is 6A rated current.
The new catalog also defied which products are now allowed for Self Declaration Procedure and not need formal CCC certification.