---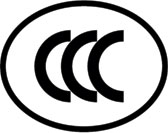 CCC (China Compulsory Certification) is the most well known China approvals, covering EMC and Safety requirements. It is a compulsory certification and uses a catalog to define which products are regulated. So yo have to do it if your products are listed in the CCC catalog. Otherwise you can not import your products into China. The Chinese Customs will check for the CCC certificate carefully.
Currently there are 22 categories of products that are subject to CCC certification, including Information Technology products, Telecom products, household appliances, motor vehicles, motorcycles, safety glasses, medical devices, lighting apparatus, cables and wires, etc.
CCC Application Process
The CCC application process is somewhat complicated. It involves in-country testing and the review & approve process. The China Quality Certification Centre (CQC) is appointed by the government to review and approve the CCC application. Once your product is approved by CQC you will get a CCC certificate which is normally valid for a period of five years.
CCC Exemption
In some circumstances the CCC certification may be exempted. Normally these are for samples and very small series. But you need to apply for the exemption. We can help you to do it. For more information click here.
CCC Conclusion Letter – no need CCC
As we stated before CCC uses a catalog to determine whether a product requires CCC certification of not. A CCC Conclusion Letters is used to claim that the product does not need CCC. This is particularly useful for products which do not fall under the CCC Catalog, but for which the exact classification might prove difficult. For more information click here.
What we do?
TianHeng Consulting provides extensive CCC support: We help you initiate the CCC approval process and reach successful certification. Actually we take care of the whole CCC process. We will also identify products which might fall under the CCC Catalog, find products where exemptions might apply, and suggest to you where a CCC Conclusion Letter might be adequate.
Contacts
For any inquiry and get a quote, contact us today at: info@tianhengconsulting.com or +1.613.2208490.